BARCELONA

If you decide to spend your holiday in our hotel, you'll enjoy endless places to discover and enjoy at your leisure!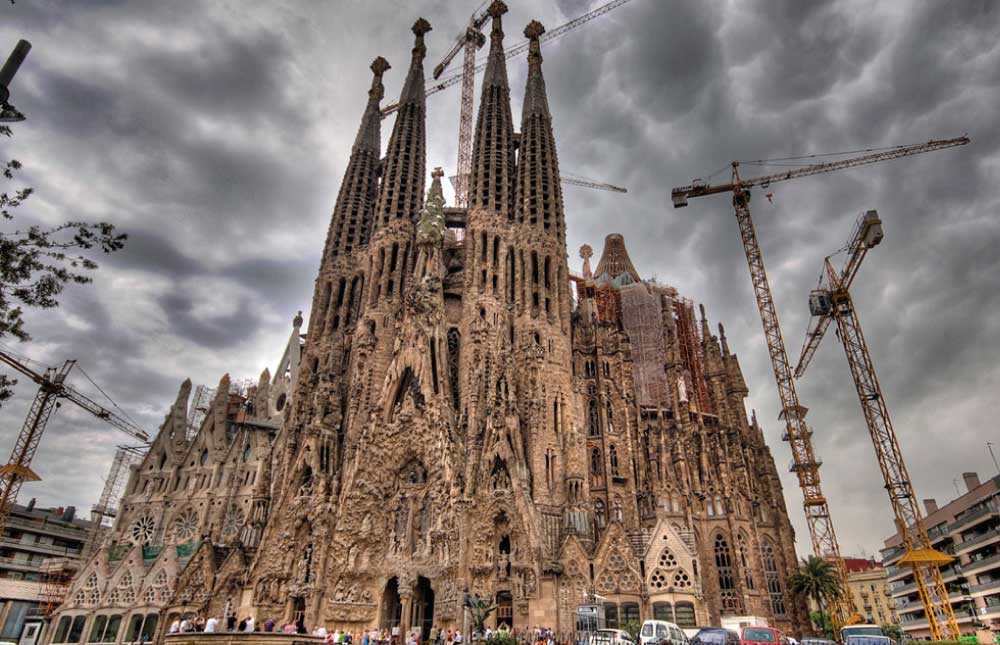 SAGRADA FAMILIA OF GAUDÍ
---
Is a Catholic basilica in Barcelona, considered the masterpiece of architect Antonio Gaudi and the greatest exponent of Catalan modernist architecture. Considered the most visited monument in Spain, ahead of the Museo del Prado and the Alhambra in Granada. Gaudí said that color is an expression of life and therefore wanted that were very present in the Sagrada Familia. We found it through fragments of Venetian glass and glazed ceramics of various colors, that can be found everywhere: in the pinnacles, towers and walls... and all with forms of episcopal attributes, fruit, ears of wheat and grapes... A wonder to sight!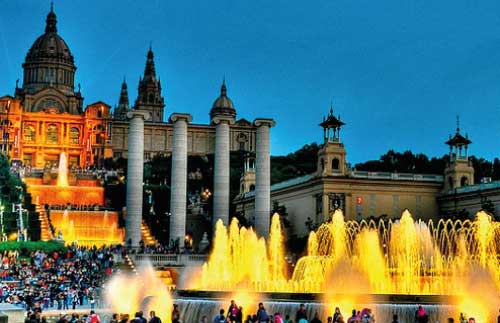 FOUNTAINS OF MONTJUÏC
---
Also considered as the "Magic Fountain of Montjuïc". IIs located in the district of Sants-Montjuïc, Barcelona. Waterfalls and ponds, fountains on either side of the avenue from the National Palace to Spain square, in which a set of light games are formed, that are worth visiting. Spectacular! The Fountain of Montjuïc was one of the venues for holding the 2002 MTV Europe Music Awards among which there were artists like Bon Jovi.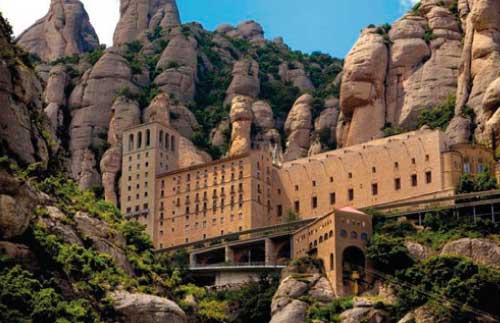 MONTSERRAT MONASTERY
---
Located in the mountains, soon became sanctuary, a fact which led to an increase in donations and received alms. It had an steady growth due to both religious grounds and the influence in the territory. Early nineteenth century was especially tragic for Montserrat because it was burned 2 times by Napoleon's troops. It was looted and burned and many of their treasures were lost. The Monastery of Montserrat had to be restored. The assembly consists of two blocks of buildings with different functions: on the one hand with the monastic basilica and on the other hand, buildings designed to meet pilgrims and visitors. Be sure to visit this wonderful place!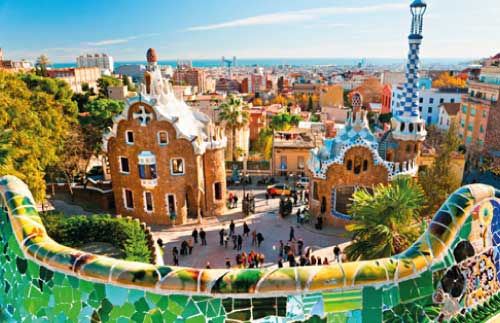 PARC GÜELL
---
Designed by the architect Antoni Gaudí, it was commissioned by the businessman Eusebi Güell (Parc which is named). In the Parc Guell, he displayed his architectural genius and put into practice many of his innovative structural solutions that would be emblematic of his organismic style. It's formed by layers of shale and limestone where the undulating forms are very present, like rivers of lava, columns covered with tree forms, stalactites and geometric walks.. Many of them covered with mosaic glass and ceramic, called "trencadís". Parc Guell becomes a place of peace that contrasts with the noise and frenzy of the city.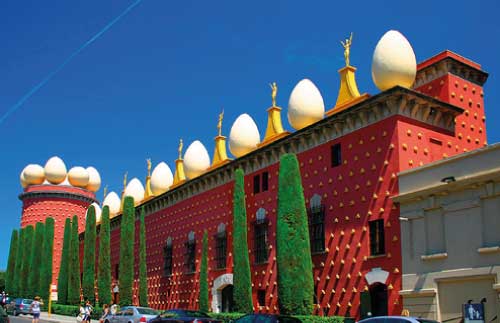 DALÍ MUSEUM
---
Museum dedicated entirely to the painter Salvador Dalí, located in Figueras, Cataluña. The Dalí Theatre-Museum was the 3rd most visited museum in Spain in 2013 and was in 40th position of 100 art museums worldwide. Each space of the museum is a work of art, with unusual combinations of paintings, sculptures, furniture, decorations and all kinds of curiosities. In many rooms, the walls and ceilings are completely covered with huge murals, some original, while others are extensions of his famous paintings. The Museum is managed by the Dali Foundation Gala-Salvador Dalí.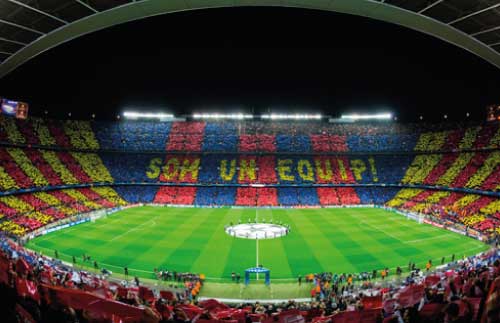 CAMP NOU
---
Is the stadium with more capacity in Europe and fifth in the world, with a current capacity of 99,354 spectators and is considered by UEFA with the highest distinction, "elite stadium." The capacity of the stadium has changed since its initial capacity of 93,053 seats in 1957, and reached its maximum capacity of 120,000 spectators in 1982, with construction of the third harrow for World '82 celebrated in Spain.