RESTAURANTS HOTEL ALHAMBRA ****

Enjoy our incredible gastronomy. Delicious dishes and spectacular cocktails!
BUFFET RESTAURANT HOTEL ALHAMBRA
---

Buffet with show cooking station. At your disposal you will find magnificent areas dedicated to pastries, salads, meat, fish, vegetables and fresh fruit. And for lovers of Italian food, pasta and pizza are also cooked to order! Breakfasts include a wide variety of high-quality juices, pastries, charcuterie, cereals, different types of milk, bread... Hot dishes such as eggs, pancakes, bacon... Nestlé coffees, infusions and cava. We offer buffet service for all meals: breakfast, lunch and dinner. We adapt our menus for coeliacs and vegetarians. Do not hesitate to contact us to personalize your stay.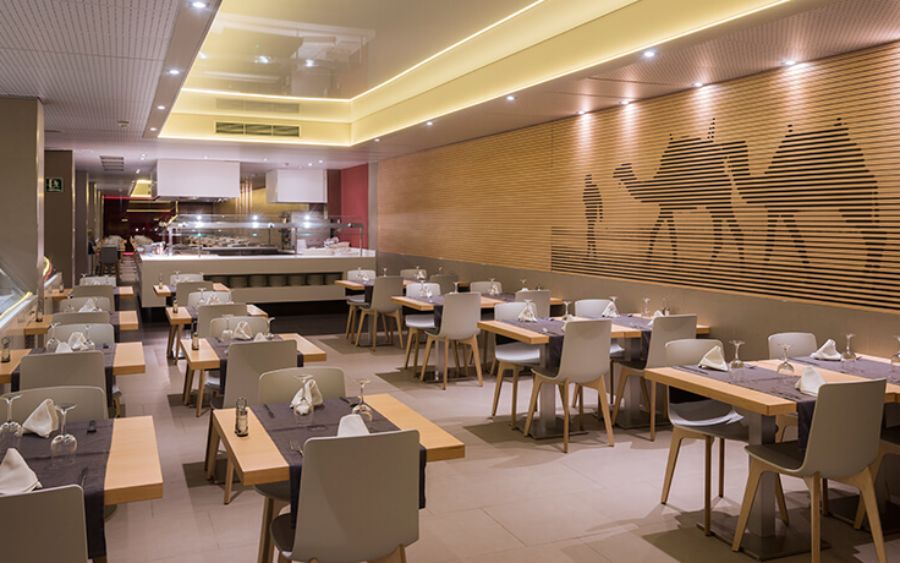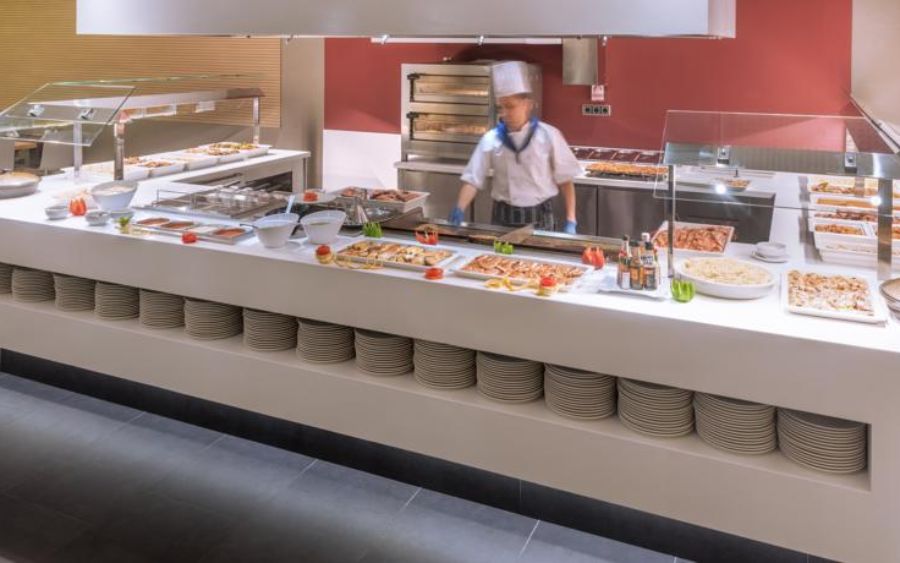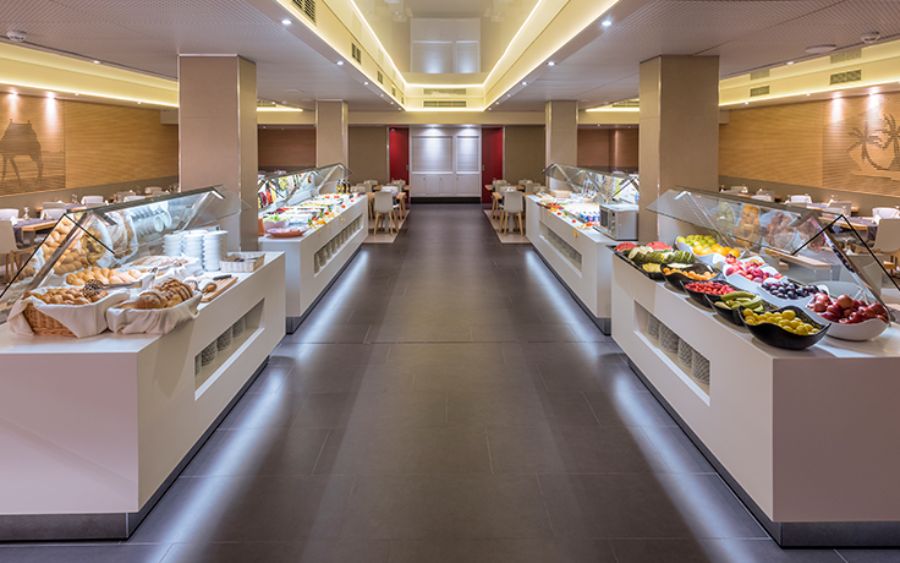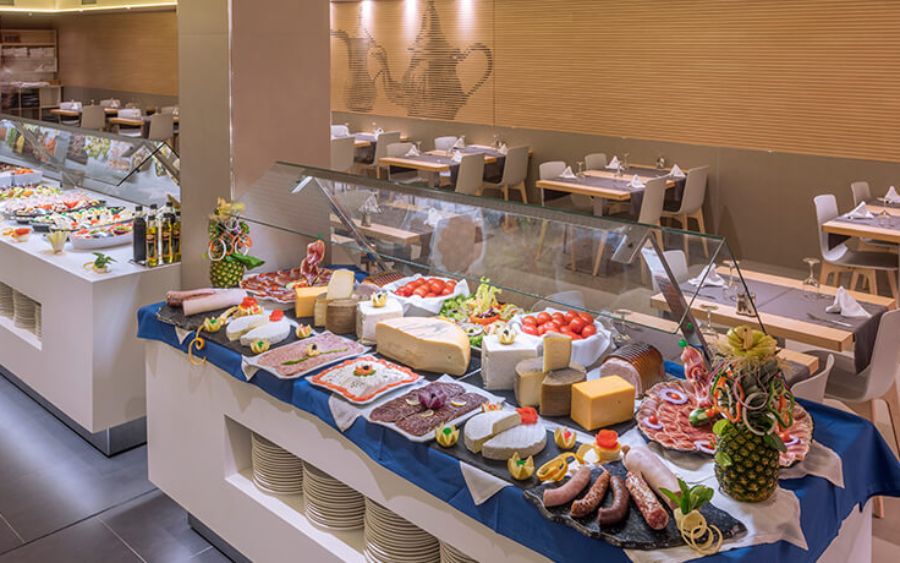 LOUNGE BAR / TERRACE HOTEL ALHAMBRA
---

Lounge-Restaurant "SUQUÉ", an ideal place to shelter from the heat during the day and an unavoidable meeting place at night. We have a delicious food menu, daily menus, cocktails and ice creams to satisfy and delight all our customers, for adults and children. Don't forget to taste our best known and most surprising drink that all our customers like: the Mojito Alhambra and also our famous Sangria. Every night we make the people have a great time with the best national and international bands, that make our terrace a place where enjoy the warm summer evenings in the company of family and friends. Undoubtedly the best night parties in Santa Susanna are in Hotel Ahambra!